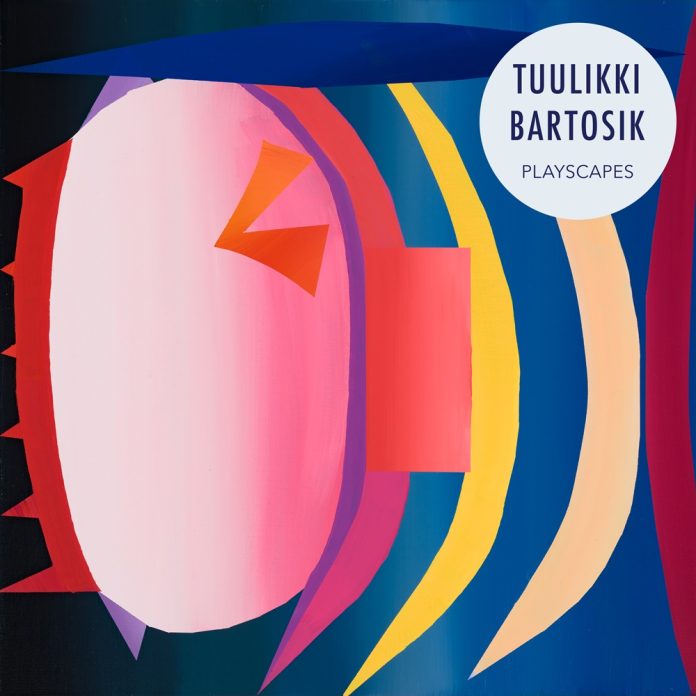 Innovative composer and experimental accordionist Tuulikki Bartosik announced her newest album "Playscapes" to be released on the 14th of January on vinyl in Sweden and Estonia, and digitally released worldwide on the 21st of the same month.
Tuulikki Bartosik is an artist who has traveled around the world, visiting and living in different countries including Estonia, Sweden, England, and Japan, and her upcoming album reflects her globe-trotting journey, with each track being named after a different city or county from the many countries she has been to, as they have all influenced her musically and shaped her identity.
Being her third solo album, Tuulikki Bartosik has decided to explore her musicality and instruments further with "Playscapes" and augments the sound of her accordion with pedals and different effects which she has studied for a year.
Each song is painted as a soundscape of the place it takes its name. For example, the seventh track "London" on "Playscapes" incorporates the London atmosphere into every sound fiber, from the rail train and the ticking clocks representing Big Ben. The tracks on the album sound as if they're about to burst from the nuance and subtle details included in the production, sound design, and performance.
I also must say that I adore the cover art for "Playscapes". The aesthetic somewhat resembles jazz albums from the 60s in terms of minimalist crude geometry and vivid color. The visuals really capture the soul and essence of Tuulikki Bartosik's sound on "Playscapes", from the imaginative gradients like the shifting tones of each sound to the unique color harmony that reflects the stark compositional genius of Tuulikki Bartosik.
You can listen to and buy two tracks from "Playscapes" right now before it releases, and pre-order the 12-track full-length album on Bandcamp.