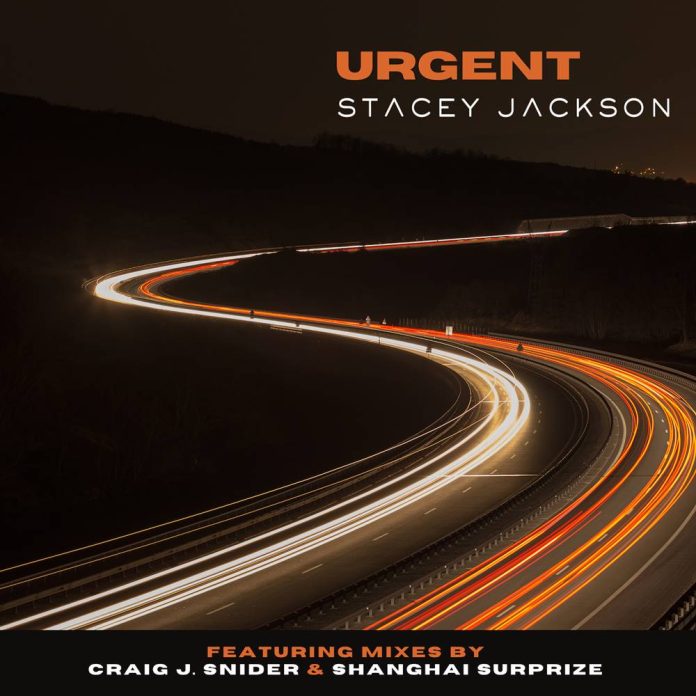 First of all, I would like to congratulate you on remaining consistent since you started and on being an inspiration in music, fitness, and motherhood. You have an inspiring and fulfilling career. I would love to hear from you firsthand what was the driving force for all of this -the turning point in your life that made you pursue making music professionally?
Aww, thank you so much. That's very kind. To be honest, I always had this dream since I was a kid and I never had a real chance to pursue it. And after I had my four kids I realized as they were growing up that I didn't want to be an old lady thinking "what if…" or "I should have….".  I didn't know where to begin other than joining a band…. But I ultimately aligned myself with a charity here in the UK called Music for Youth which coordinates nationwide music festivals for young people.  I had this idea of using some of these amazingly talented kids performing and playing instruments all over an album of cover tracks. One of the records of that album got remixed, and there I was sitting between Lady Gaga and the Scissor Sisters on the dance charts. I think that was the official jump start of my journey.
Last year you re-recorded and re-released your track Live It Up, how does that make you feel? And how do you think it would resonate with today's audiences compared to 10 years ago?
It was crazy that I had a chance to do that and relaunch a record I had done with Snoop Dogg — the record was featured in a Hollywood film called Reboot Camp and it happened to also be the tenth anniversary of the song so we had it remixed and remastered and literally "rebooted" the track. Having some amazing and current remixes on the record definitely opened up a lot of doors for me, especially to be able to introduce it to a whole new generation of listeners.
In June of 2021 your weekly music show "Stacey Jackson in the 80s" premiered, and I'm a pretty big fan of the 80s and its nostalgia even though I haven't lived through it. Why do you think people love that decade's pop culture in particular and prefer it over other eras?
Ha, well lucky for me that they do! I think the 80s was just such an eclectic era for music plus the launch of MTV also changed the way music was listened to. In fact, MTV definitely catapulted the second British Invasion bringing synth pop to the forefront and also was a key factor enabling artists to express themselves not only musically but also in terms of fashion.
Do you think any big artists from the 80s would be as relevant and influential nowadays? And do any relatively new and big artists these days have an 80s feel to their sound too?
Over these past few years, a lot of artists have been influenced by the sounds of the 80s. The more obvious ones would be The Weekend's "Blinding Lights" and Dua Lipa "Physical". But being able to use contemporary sounds in the studio now with a proper nod to the 80s is literally my dream. I think so many 80s artists can easily be relevant today. Kate Bush proved that with "Running Up That Hill" after it aired on Stranger Things".
If you could name some artists (not necessarily from the 80s) that influenced your music and singing style, who would they be?
I love Diana Ross and the Supremes. My dad used to play their records in the house while I was growing up. I love Motown — I think that's where I get my "belting voice" from haha. But when I became a teenager, for me it was rock and more rock. I loved Van Halen, Guns n Roses, Bon Jovi, Def Leppard, Whitesnake… And then in the later part of the 80s, I used to teach aerobics, and having a good (and fast beat) was really essential so I started listening to a lot of dance music like Black Box Ride on Time or Let the Music Play by Shannon and Bomb the Bass… loooove that track!
Since the release of your latest single Urgent (and its accompanying EP of remixes and alternate versions), how are people receiving it, from your point of view?
I've been soooo grateful, to be honest. It's always a risk when you do a cover. But the reviews have been so amazing. I really am humble by all the love so far. I even had radio stations reaching out to me on social media! I think people really needed to get out and party this summer and this record definitely deliver.
How different was the creative process, considering this is a cover and not an original like the rest of your work these days?
That's a good question. I actually went back into the studio after listening to it a few times and redid all the vocals. I wasn't happy with how I approached it at first. I really wanted to keep the integrity of the melody but I want to add real energy and life to the song. It's a record that is supposed to make you want to get up and dance or move so, I felt I needed to implement a sense of "urgency to the vocal — pun definitely intended!
Do you hold any particular memories you relate to the original song and the time it was released?
Yes! I do! I was 12 and I tried out for a charity fashion show and that was the song we had to walk down the catwalk too. I didn't get a place in the show haha! Apparently, I was too short!
After this endeavour, do you feel like you could implement another cover or reimagining of a song in the forthcoming album, or will it be focused on the originals?
I've released a few other "Stacey-ised" covers of 80s records in the past — Whitesnake's "Is This Love https://www.youtube.com/watch?v=R9EjUrN-fFw  and Def Leppard's "Pour Some Sugar on Me" https://www.youtube.com/watch?v=xKOidHr2bHI and I love doing it. But for me, I really do love the creative process of writing a brand new original track. My new EP is of all originals in the same sort of influence as my single Flipside which did really well out there and went to number one in March on the global digital radio charts.
One thing I love about your version of Urgent is the beat.  What made you want an electronic dance beat rather than the rock drums the original song had?
I've been in that lane for quite some time. I like re-imagining records and making them my "own" style. Plus the people that have been following my career in the dance music world know what to expect when I put out a cover.  I love making people happy and getting them up and dancing.
Besides your TV show, you also have a regular guest slot on Liverpool Live radio, chatting every Thursday morning alongside Roy Basnett. How did this come about and how different do you think doing radio shows is from doing TV?
Roy is a real gem. I can chat with him for hours. He makes all his guests feel so comfortable. When he first reached out to me to join him regularly to discuss all things the 80s I think I said yes before he even finished his sentence. Radio is different than TV for the obvious reason that there are no visuals so your conversations HAVE to be engaging and relevant. The big plus with the radio is that I can chat to him in my PJs if I want! Haha!
Name one artist, living or dead, that you would love to tour the world with.
Well, I guess it would have to be Diana Ross! And probably Def Leppard and Foreigner of course! Oh and I think Freddie Mercury has to be on that list!
 Last but not least, what is one message you wanna tell mothers, 40-year-olds, or anyone who thinks they cannot establish a music career because of age or personal life pulling them back?
Support is soooo key. Your partner and your family have to be on board because they will have to be your cheerleaders in your journey. Small steps at first but when a door opens… go in it, and take the risk cuz you never know what can lie ahead. Just remember to believe in yourself, believe in your passion. Because it's never too late to live your dreams.